Michael Tabacco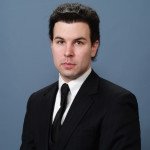 Mr. Tabacco was born at the National Naval Medical Center (NNMC) in Bethesda, MD and raised in the National Capital Area.  He received his Bachelor of Arts Degree from Kenyon College, and he earned his Juris Doctor Degree from Ohio Northern University Pettit College of Law in Ada, Ohio.
During law school, Mr. Tabacco interned at PBS, National Datacast and Venable, LLP, where he was exposed to a broad range of corporate contractual litigation matters involving complex IT issues. Mr. Tabacco also interned at the District Court of Maryland in Rockville where he was an Alternative Dispute Resolution (ADR) law intern. During his final year of law school, Mr. Tabacco was involved in the Innocence Project, a program which assists wrongly-accused inmates in challenging their confinement due the to admissibility of DNA evidence.
After graduating from law school, Mr. Tabacco worked at the Department of Justice in the United States Attorney's Office for the District of Columbia.  He developed experience in a wide range of civil matters including; Title VII Employment Discrimination cases; Immigration appeals and; Freedom of Information Act requests. In addition, Mr. Tabacco gained valuable experience working with the attorneys and employees of the various government agencies represented by the U.S. Attorney's Office including; The Department of Health and Human Services; The Federal Bureau of Investigation; The Department of Homeland Security; National Aeronautics and Space Administration; The Secret Service; The Department of the Navy; the Bureau of Prisons and; The United States Marshals Service.
Bar Admissions:
Maryland
District of Columbia, pending
Education:

Ohio Northern University Pettit College of Law, Ada, Ohio, 2005, J.D.
Kenyon College, Gambier, Ohio, 2000, B.A.